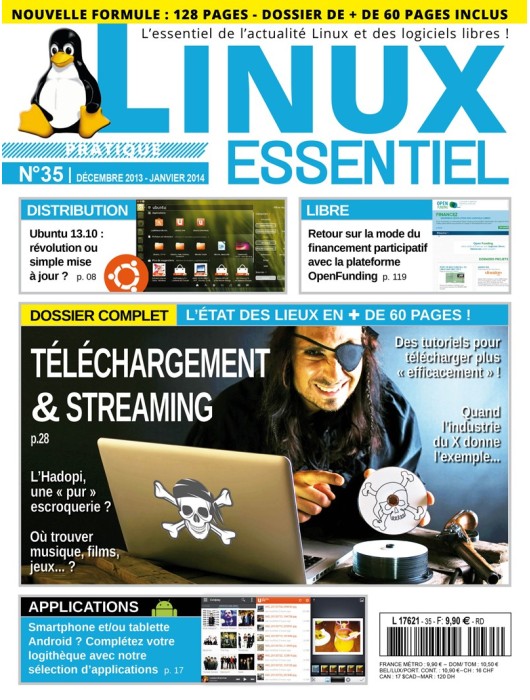 We were very pleased to read a 7 pages article in the December issue of Linux Essentiel, a French magazine about linux and free software.
The article actually discusses the difficulties with the current models of free software. It first studies the different possibilities that a developer has to work on a free software project: voluntary work, get paid by his company, sell his expertise…  Then it discusses the model of free software editor, with all the benefits a company can get by opening its software, and also the challenges it can represent. And then you have the free software projects supported by a group of companies. The article explains why it is interesting for companies to do it. Finally, it states that although donations really help developers, very few projects can actually live with them.
The second part of the article is about Open Funding, how it works, and why it is actually a solution to the free software economic problem. They actually do quite a good job in explaining how it works. Yes, I know, it's their job.
This issue of the magazine also includes interesting other articles, including a quite comprehensive report on music and movies download & streaming, a presentation of the latest version of Ubuntu (13.10) and quite a few presentations and tutorials of software. So, no thinking, just run to your closest newsstand!